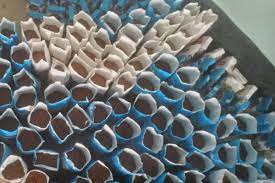 In a shocking turn of events on Monday ,13 November 2023, the police apprehended Fatuma Issa and her accomplice, Tony Mokaya, in Madogo, Tana River County, for an elaborate scheme involving the sale of sand disguised as wheat flour. The arrest took place following a complaint lodged by a local trader, who fell victim to the scam.
Kelvin Edward, reported to authorities that he had purchased seven bales of baking flour, from Issa, at the cost of KShs. 11,900. "I was alerted by one of my customers a few hours after I sold them what I thought was flour. I had to open the other packets, and that is when I realized I had been conned". Edward stated in his report to the police.
Shockingly, two other traders also fell victim to the scam, having purchased a total of 15 bales of the sand-packaged flour. Subsequent police investigations led them to Issa, who had relocated to a rented house in Adele, 1.5 Kilometers from Madogo town, where she continued with her fraudulent activities.
Upon their arrest, authorities recovered 240 packets of sand cleverly disguised in the branded flour packaging.
The incident has left the community in shock, highlighting the need for increased vigilance among traders to prevent falling victim to such sophisticated scams.