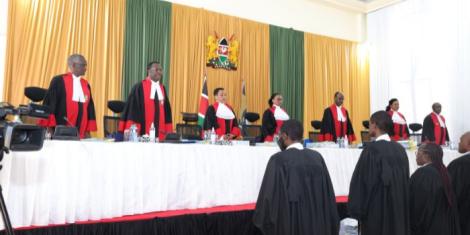 The supreme court will make the eagerly awaited verdict on the presidential petition on the 5th day of September 2022.
The seven bench judges led by the Chief Justice of the republic of Kenya Martha Koome will have the following options when rendering verdict in regards to the presidential petition 2022, the options includes but not limited to;
Uphold Ruto's win – Judges may agree with the respondent who agued against the petitioners to overturn elections
Nullify election – Judges may agree with the petitioners and proceed to order for a re – run or fresh election.
Considering  the above let's hope for a ruling that will appreciate the fact that, although democracy and rule of law is high-priced it is the foundation of a cohesive country and a thriving a economy.