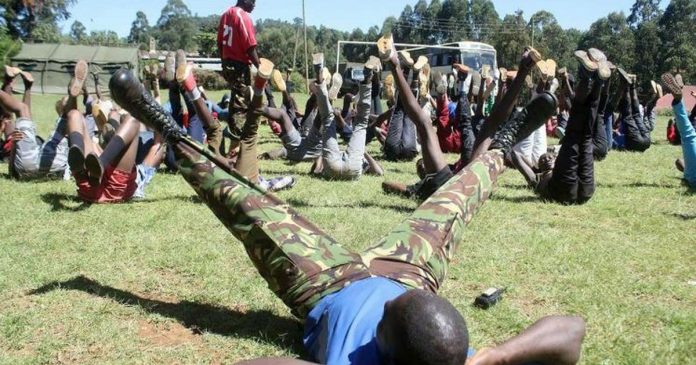 Kenya Defence Forces (KDF) has officially announced a nationwide recruitment exercise scheduled to take place during the months of August and September. Joining the esteemed KDF is a comprehensive endeavor that involves a thorough selection process and adherence to specific eligibility criteria.
To be considered for recruitment, the candidate must be a Kenyan citizen, between the ages of 18 to 26. Male candidates must have a minimum height of 5.3 inches, weigh a minimum of 54.4 kilograms, while a female candidate should stand at least 5 inches and weigh at least 50 kilograms. The candidates should have attained a minimum grade of D plain and above in the Kenya Certificate of Secondary Education (KCSE). Good oral health is a must with unaltered teeth color, and should have no tattoos with no criminal record.
KDF recruitment is open and free to all eligible candidates. The public is strongly cautioned against engaging in any form of misconduct or malpractice with the intention of influencing the recruitment process. Should any suspicious activities or individuals come to light, members of the public are encouraged to promptly report such occurrences to the nearest police station or military camp.
KDF recruitment presents an opportunity for qualified individuals to contribute to the defence and security of the nation. KDF is committed to upholding the integrity and fairness of the selection process.