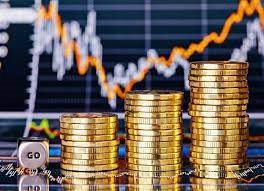 The Kenyan shilling has been noted by the 2023 Kenyan Parliamentary Budget Office report to be on the fall against the international market. The US Dollar has appreciated against the Kenyan Shilling from 109.8 in January 2021 to 123.9 in January 2023. Similarly, the Kenyan Shilling has depreciated against the Pound Sterling from 149.8 in January 2021 to 151.3 in October 2022 and against the Euro from 133.8 to 133.4 in the same period.
According to the report, most countries across the world are experiencing a weakening of their currency because of capital flight, a case when money or assets rapidly flow out of a country due to an event of economic consequence like bad monetary policies from the government.
The Capital Markets Authority (CMA), on January 31, 2023, explained that the capital flight effect on the Kenyan economy has resulted in foreign investors shying away from Kenya's capital markets due to a lack of adequate foreign exchange to invest in securities at the Nairobi bourse and repatriate accrued dividends and returns.
Import cover, which is the number of months of imports a country can cover using its international reserves that are used as an indicator of the country's currency stability, has deteriorated, thus further weakening the Kenyan Shilling, further deteriorating the foreign exchange reserves with the months of import cover declining from 4.9 in January 2021 to 3.9 in January 2023.
The Kenyan shilling was also hard-hit by servicing a huge external debt that is majorly US dollars dominated, which the current government has continued to repay, greatly weakening the shilling.