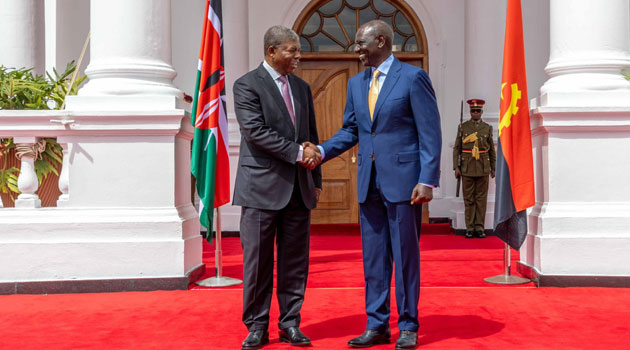 Angolan Citizens can now freely visit Kenya after President William Ruto abolished visa requirements, a move intended to significantly enhance trade and strengthen diplomatic relations between the two countries. This was after President Ruto hosted Angolan President Joao Lourenco at State House in Nairobi on Thursday, 19 October 2023.
President Ruto pointed out that trade between Kenya and Angola has witnessed substantial growth after figures surging from 60 million to an impressive 350 million over the past four years.
President Ruto also expressed his commitment to expedite and finalize negotiations for the resumption of direct flights between Kenya and Angola, in order to foster economic and cultural ties between the two nations.
The historical significance of President Lourenco's visit to Kenya was noted by President Ruto, as it marked the first-ever visit by an Angolan Head of State to the country. In his remarks, President Ruto expressed his gratitude to President Lourenco for addressing a historical anomaly that had persisted for nearly four decades. The visit has been instrumental in recognizing and celebrating the rich history shared by Kenya and Angola.
In response to Kenya's gesture, Angola is expected to reciprocate by implementing a visa waiver for Kenyan citizens to Angola, and further solidifying the newfound cooperation and commitment to boosting trade and people-to-people connections between the two nations.