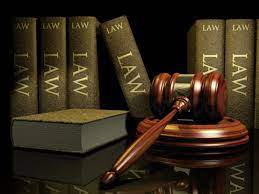 The trial process is a structured procedure where the facts of a case are presented before a Judge or a Magistrate, and they decide if the defendant is guilty or not guilty of the alleged offence.
Anyone brought before the court is deemed to be innocent until he/she pleads guilty or proven guilty in a competent court of law of the correct authority (jurisdiction).
At the start of the trial, the charge is read to the accused person. The charge is a formal notice of the crime you are alleged to have committed. The accused person enters a plea of Guilty or Not Guilty. At this point in time, the accused can change his/her plea of Guilty or Not Guilty. If the plea does not change, the trial begins.
Before trial commences, an accused person should prepare the following:
All the necessary materials to use for his/her defence.
Request for an interpreter if he/she does not understand English or Kiswahili
Request for prosecution statements and prepare questions for witnesses.