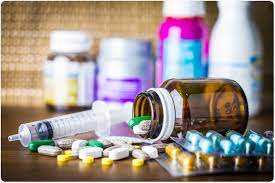 A Kenyan woman by the name of Mary Njeri was arrested in Accra-Ghana at Kotoka International Airport (KIA) on April 15th, 2023 for drug trafficking. Ms. Mary had just disembarked from a South African Airways flight from Nairobi to Accra when she was found with 11.04 Kilograms of Cocaine during a routine check. She was found with packets of Cremora food that contained illegal drugs. She is currently being detained in Accra pending investigations.
The Narcotics Control Commission of Ghana has warned the public that the possession and transportation of narcotic drugs are illegal and punishable by law under the Narcotics Control Commission Act 2020. The drugs that were nabbed from Ms. Mary have been sent as an exhibit to the Ghana Standards Authority as an exhibit for analysis and report.
The trend in drug trafficking of Kenyan women is worrisome as Mary's case is not an isolated one. More women are being convicted for drug abuse in Kenya as compared to men. In October 2022, three Kenyan women were arrested in India for smuggling cocaine and heroin worth Ksh.25 million at Chhatrapati Shivaji Maharaj International Airport.
Drug trafficking is an offense in Kenya and any person found trafficking narcotic drugs between 1- 100 grams will be liable to a fine not less than thirty million shillings or to imprisonment for a term of thirty years or both fine and imprisonment. If the person has more than 100 grams of narcotics, the fine will be fifty million shillings or thrice the current market price of the narcotics. The offender may also be imprisoned for a term of fifty years.