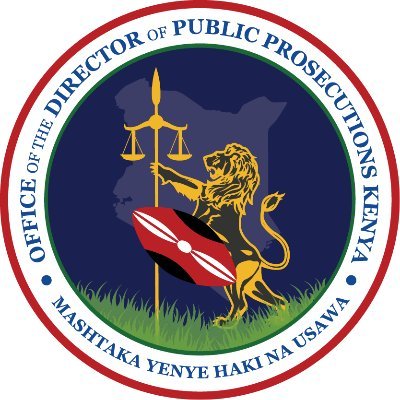 Criminal cases in Kenya are prosecuted by the Office of the Directorate of Public Prosecutions (ODPP) in Kenya. Noordin Haji is the current Director of Public prosecutions in Kenya and he is mandated by the constitution to undertake all criminal proceedings against any person before the court of law. He was appointed  by the former president, Uhuru Kenyatta on 13th March 2018 following an interview by the Public Service Commission (PSC) and vetting by the National Assembly.
The Director of Public Prosecution (DPP) is obligated to work in the name of Kenyans by ensuring criminals are prosecuted and justice is served to the victims of criminal activities. Unfortunately, Kenyans now feel that since the appointment of Noordin in 2018, the DPP has disappointed Kenyans on countless occasions. This became evident after the recent social media uproar after Noordin revealed sensitive information about the Office of the Directorate of Public Prosecutions in an Interview. He had a lot to say, and gave reasons as to why he has been unable to prosecute cases brought to him.
In 2018, the DPP Noordin Haji failed to prosecute nine cases involving governors on corruption cases due to lack of sufficient evidence provided by the Ethics and Anti-Corruption Commission. The DPP is mandated to undertake the public prosecution cases forwarded to him by all investigation agencies including the police, Ethics and Anti-corruption Commission (EACC), Criminal Investigation Department (CID), Banking Fraud Investigation unit (BFIU) and cases taken over from private prosecutors.
Be cognizant of his duties, in 2018 he failed to prosecute the nine cases involving governors on corruption, he instead referred the case back to the Ethics and Anti-corruption Commission (EACC). Four years later, now 2022, The DPP is faced with a similar situation of insufficient evidence for prosecution. During an Interview conducted by a local Tv station, Noordin revealed that he has not been able to prosecute cases involving top government officials among the CS Aisha Jumwa and Senator Linturi citing there is no sufficient evidence on the cases. He went on to say, he has been receiving threats to intimidate him because of his decisions and house break in a few weeks before the August 8th 2022 General elections. He also mentioned that he had a gentleman's agreement with George Kinoti that the police boss will be handing cases to him for prosecution as they gather enough evidence for the case but Kinoti did not fulfill his part of the agreement. He handed cases to him without sufficient evidence and later on coerced him to prosecute the parties involved in the cases like the Deputy President Rigathi Gachagua knowing very well that there was insufficient evidence against him and the corruption cases.
The Director of public prosecution has the responsibility to address complaints raised by the public, watchdog bodies and other institutions and this is what is happening currently. Members of the public and justice institutions are questioning the decisions of the DPP on prosecution. Despite all his efforts of addressing this complaints by citing threats and insufficient evidence on cases, Kenyans are still dissatisfied and many are of the opinion that he should resign from the office of the Directorate of Public Prosecutions (ODPP)