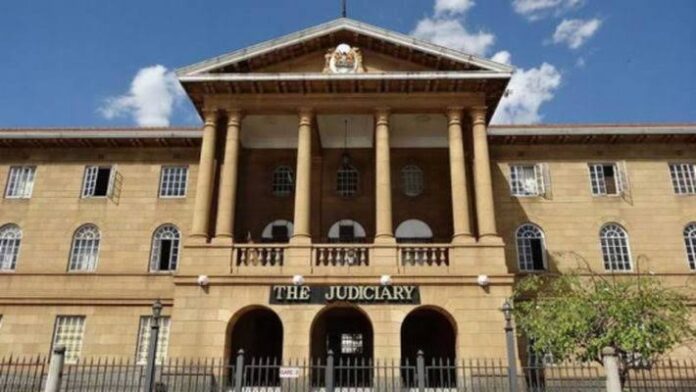 The High court of Kenya is a superior court and an appellate court with original and unlimited  jurisdiction to hear all criminal and civil cases as well as appeals from the subordinate Courts.
This court has a total of 150 Judges and it's headed by a Presiding. The Current Presiding Judge of the High Court is Lady Justice Lydia Awino Achode.
The High Court Is established under Article 165 of the Constitution of Kenya 2010. This provision gives the High Court unlimited original jurisdiction (Power to make legal decisions) in criminal and civil matters, hear appeals from a decision of a tribunal, jurisdiction to determine the question whether a right or fundamental freedom in the bill of rights has been denied, violated, infringed or threatened among other functions.
The High court plays an important role in matters of constitutional interpretation. The high court has a vital role in highlighting all matters relating to Constitutional powers of state organs in respect of county governments and any matter relating to the constitutional relationship between the two levels of government. For instance, the High Court would intervene to put clarity on devolvement of funds.
In Article 191 (5) of the constitution in considering an apparent conflict between legislation of different levels of government, a court shall prefer a reasonable interpretation of the legislation that avoids a conflict to an alternative interpretation that results in conflict. Therefore, the High court has a mandate to provide guidance to the legislation during conflicts.
The High Court, being a superior court, supervises the subordinate courts, and any other organization or person that exercises quasi-judicial function.