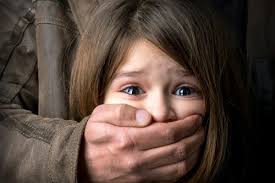 Reports of child theft in Kenya are surging, causing distress among mothers across various regions who have reported their children and toddlers as missing. Despite this alarming trend, cases of missing children often go unreported and lack the necessary attention they deserve.
One vulnerable group is the children of homeless mothers, with an estimated 60,000 youngsters sleeping on the streets. These children are particularly susceptible to abduction, with some being sold to barren women while others are tragically used in sacrificial rituals. The illegal trade exploits desperate barren women who seek faster alternatives to navigate Kenya's complex adoption laws.
The ramifications of child theft extend far beyond the initial abduction. Once sold, these innocent children are forced into exploitative and dangerous circumstances such as domestic labour, prostitution, street vending, and begging. A recent exposé documentary by BBC shed light on the dark underbelly of child theft, revealing that illegal street clinics and informal settlements are complicit in purchasing newborns from financially vulnerable mothers, including teenagers. Shockingly, the documentary also implicated both government and private hospitals, including Mama Lucy Hospital in Umoja II, Embakasi West Subcounty.
In a recent incident that offers a glimmer of hope, law enforcement authorities rescued a child from abductors in Kayole. The victim, a four-year-old boy, had been playing outside his Kayole home when a neighbour, identified as Moraa, abducted him. Subsequently, Moraa enlisted the help of a friend to search for buyers and negotiated the sale of the child for KShs.100,000. Fortunately, officers from the Directorate of Criminal Investigations (DCI) posed as potential buyers, leading to the arrest of the abductors on charges of child theft. Following their arraignment, they denied the charges and were released on a KShs.200,000 bond, with a surety of a similar amount without the option of cash bail. The case will be heard on 24
Child theft not only infringes upon a child's inherent right to parental care but also constitutes a grave offence under the purview of the law. Section 174 (1) (b) of the penal code states ::::::— that any person with the intention to deprive a parent, guardian or any person who has been mandated the lawful care of a child under the age of 14 years the right to possess the child by harbouring the child knowing very well that the child has been taken away from the rightful caregiver is guilty of a felony and is liable to imprisonment for seven years.
Section 20 of the Children's Act reinforces the sanctity of children's rights, decreeing that individuals who violate sections 5-19 shall be liable upon conviction to a term of imprisonment not exceeding 12 months or a fine not exceeding KShs.50,000, or both.
Urgent measures are undeniably imperative to curb this distressing trend and ensure the safety and well-being of Kenya's young generation. The government, law enforcement agencies, and society at large must unite in a concerted effort to bring an end to this heart-wrenching ordeal and secure a brighter future for all of Kenya's children.