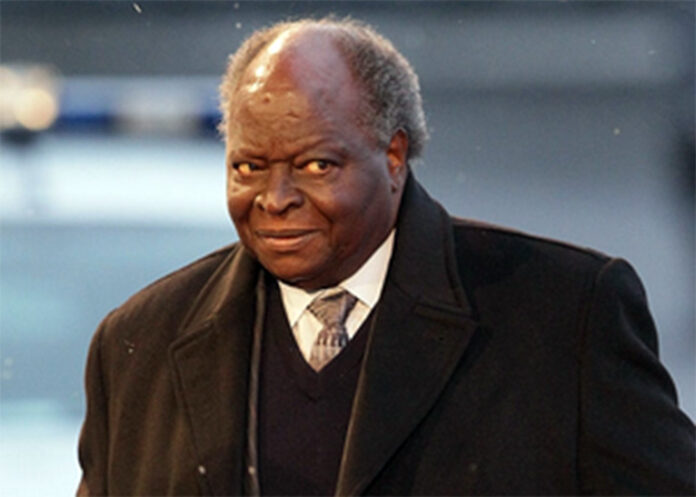 The late Mzee Mwai Kibaki was a sensational leader that Kenyans will live to remember because of the tremendous milestone he made during his reign especial from 2002 to 2013 where he was the president of the republic of Kenya. During his reign, Kenya's economy experienced a major turnaround. The GDP growth picked up from a low 0.6% (real −1.6%) in 2002 to 3% in 2003, 4.9% in 2004, 5.8% in 2005, 6% in 2006 and 7% 2007. After the post-election chaos and Global Financial Crisis—2008 (1.7%) and 2009 (2.6%), the economy then recovered to 5% in 2010 and 5% in 2011.
He focused on the growth of the country, concentrating on the neglected and largely underdeveloped arid and semi-arid areas in the Northern parts of Kenya. During his tenure, Kibaki oversaw Kenya's growth of infrastructure and other projects like the Thika Super Highway and the renewal of major towns and cities across the country. He introduced the Constituency Development Fund (CDF) in 2003 which was designed to support constituency level and grassroots development projects particularly aimed to curb poverty at the grassroots.
Through the CDF, borehole digging and water projects across the country were initiated, while the health and education facilities across the country grew. CDF was the first step toward devolution. Kibaki oversaw the creation of Kenya's vision 2030, a long-term development plan aimed at raising the GDP growth to 10 per cent and transforming Kenya into a middle-income country by 2030. Kibaki introduced free primary Education in 2003; which brought over 1 million children who would not have been able to afford school the chance to attend.
Warren Bennis once said, "Leadership is the capacity to translate vision into reality" and this was evident enough during Mzee Mwai Kibaki time in office.