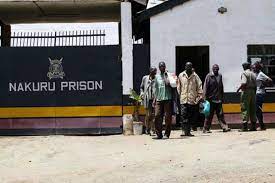 Among the many rights all inmates are entitled to, is the right to interact with the outside world. Nakuru GK Prisons has established a prisons Family Virtual Visitation Program in an effort to develop and aid in sustaining the growth of family relationships of those imprisoned.
Mr. Edward Kerindo, the officer in charge of Social Welfare observed that inmates were facing challenges when it comes to integrating with society and some would face hostility and rejection once released from prison. This is what made him come up with the idea of giving prisoners an opportunity to communicate with family and friends through the virtual visitation program where the inmate is provided with a computer and is allowed to make a virtual call to family or friends
The project will help in bringing mental stability among the convicts who are disconnected from their families and making them accepted when released.
Mr. Kerindo said that it has always been challenge when a reformed convict is released, assimilating him/her with the family has been a challenge and they would visit the home more than once to explain that the convict had changed, so when the program kicks off early it will be easier to solve challenges that come with acceptance.
Alex Dimba, serving 30 years for the murder said that the program will help him interact with his family back in Nakuru.  The initiative will help inmates to have a good exit plan upon being released from prison, while the case manager helps in uniting the inmates with families.