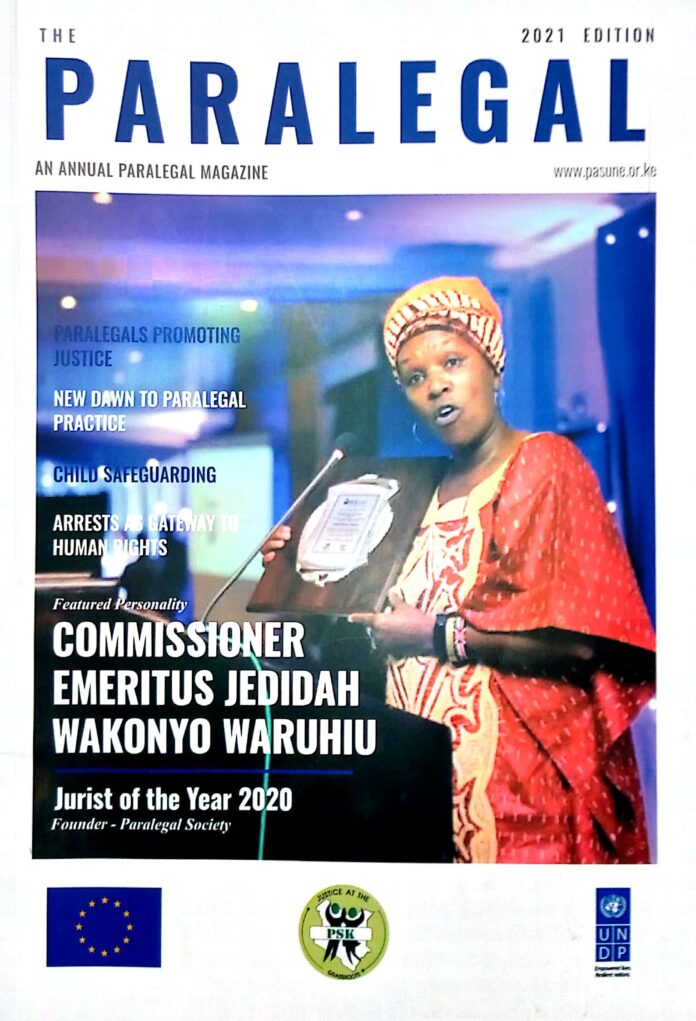 September 20, 2021: The Paralegal Society of Kenya (PSK), formerly Paralegal Support Network (PASUNE), launched its inaugural magazine The Paralegal, at the Annual Paralegal Summit 2021, which was held at the Kenya School of Monetary Studies (KSMS). 
The magazine is aimed at providing a platform for paralegals to share their stories and experiences, besides promoting Paralegal approach as a tool for advancing access to justice for the indigent.
The summit that is planned to be an annual event, is aimed at building networks, sharing best practices, building synergy, formulating fundraising strategies, identifying paralegal needs, making resolutions and awarding best performers in the profession.
You can read the magazine at www.pasune.or.ke and share your feedback via info@pasune.or.ke.