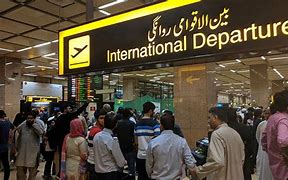 Over 300 illegal Pakistan immigrants, have been arrested at Waiyaki gardens in Nairobi, and are set to be deported to Pakistan. This is after Kenyans from different neighborhoods, raised complaints of the immigrants flocking their estates in large numbers on a daily basis.
Ministry of Interior and Coordination of National Government, Principal Secretary (PS), Dr. Karanja Kibicho, said the Government has ordered security officials to carry out an immediate crackdown of illegal immigrants.
The PS said the Government is alarmed by the threat of the spread of COVID-19, posed by the influx of the Pakistanis, who are said to be on transit to Saudi Arabia.
The Ministry of Foreign Affairs has written a protest letter to the Pakistan High Commission in Nairobi, raising concerns that will see restriction of the number of foreigners transiting through the Country to levels that do not pose a risk to Kenya's National Security as well as health.