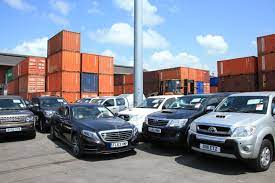 Second hand cars account for 85% of Kenya's car imports and purchases, with an annual import of up to 90,000 units. This factor has led to many dealers importing cars mostly from Japan with a percentage of about 80%, and other markets being United Arab Emirates, United Kingdom, South Africa and Singapore.
All motor vehicles imported into the country must be 8 years or less from the year of manufacture. This includes vehicles from the general public and returning residents. Individuals and dealers importing 2014 or earlier manufactured cars, have less than two months to ensure their imports are cleared at the Kenyan Ports Authority (KPA) or be locked out, as the country's standards on motor vehicle age limit locks out all units older than 8 years.
In 2014, more than 2,000 second hand imported vehicles manufactured in 2006 or earlier, were locked out of the country, leading to losses of millions of shillings by dealers and individuals. As from January 1, 2022, only units registered or manufactured in 2015, January 1, and later, will be allowed entry into the country.
The Kenya Bureau of Standards (KEBS) has called for compliance through a public notice, as it is mandated to offer quality inspection of imports based on Kenya Standards or approved specifications. According to KEBS, the standard was found necessary to regulate the quality and condition of road vehicles for safety, environmental and economic reasons.