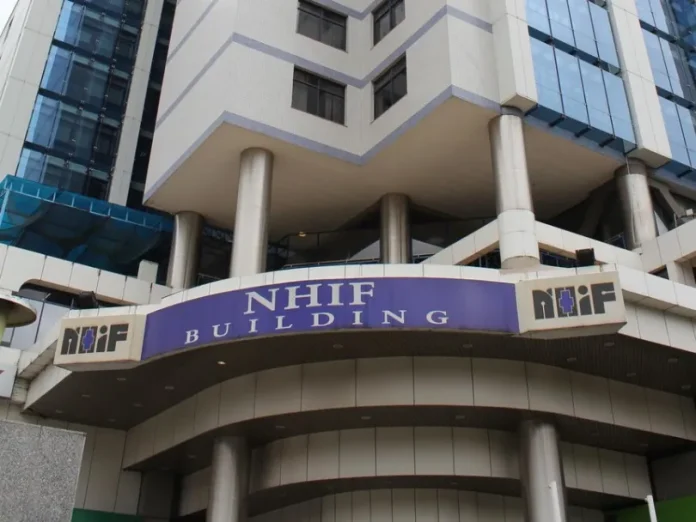 The Ministry of Health headed by the outgoing Cabinet Secretary (CS) Mutahi Kagwe, invited comments from the public over the revised rates on National Hospital Insurance Fund (NHIF).
Kenyans earning more than Kshs. 100,000 may soon see a spike in their contributions to the NHIF if the new push to review the rates cruises through. In the emerging changes, individuals earning over Kshs. 100,000 will pay contributions at the rate of 1.7 per cent of their earnings instead of the flat-rate fee of Kshs. 1,700. The contributions will therefore gradually increase depending on one's pay, with those earning Kshs. 200,000 monthly, paying Kshs. 3,400 while those who earn Kshs. 500,000 will have their contributions increased to Kshs. 8,500.
In other categories, individuals earning between Kshs. 90,000 and Kshs. 99,000, will pay a flat rate of Kshs. 1,600, while those paid between Kshs. 80,000 and Kshs. 90,000 will pay Kshs. 1,500. The proposed changes under the Contributions Regulations sector also demand that employers shall remit the amount deducted as a standard contribution to the fund on or before the 9th day of the month.
If it sails through, NHIF will receive the much-needed financial boost to raise northwards of Kshs. 20 billion annually. Independent contributors will also have a chance to make a Kshs. 500 monthly contribution in the proposed changes.