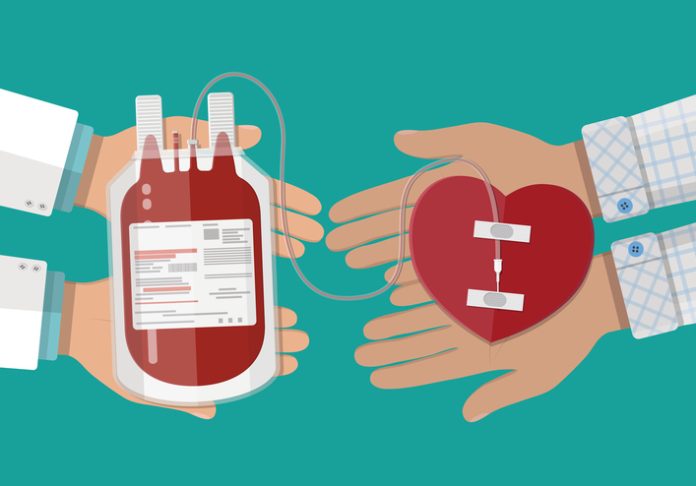 Every 14 June, the world comes together to celebrate World Blood Donor Day. This significant day serves as a reminder of the importance of voluntary blood donation and recognizes the remarkable individuals who selflessly donate their blood to save lives. This global event is organized by the World Health Organization to create awareness of the need for safe blood and blood products and express gratitude to blood donors worldwide. This year's theme is, ''Give Blood, Give Plasma, Share Life, Share Often.
In Kenya, the body mandated with blood donation is the Kenya Tissue and Transplant Authority (KTTA), formerly Kenya Blood Transfusion and Transplant Service (KBTTS). It was established by the Ministry of Health in the year 2000, with a mandate to collect, test, process and distribute blood and blood products, to all transfusing hospitals in Kenya.
KTTA statics show that every 10 minutes, about 7 Kenyans are in need of blood. This makes blood donation a significant activity toward saving lives. This act has a profound impact on individuals, families and communities.
Blood transfusion is used in medical procedures like surgeries, cancer treatments, childbirth and managing life-threatening conditions. Patients suffering from severe injuries, chronic illness and blood disorders often rely on the generosity of blood donors to receive the transfusions they desperately need.
According to the World Health Organization (WHO), one unit of donated blood can potentially save up to three lives, making the act of blood donation incredibly impactful. However, despite its importance the demand for blood often exceeds the available supply.
In Kenya, we have 33 blood donation centres and the average blood units needed per annum is 475,643 units but the average blood units collected per annum is 95,642. This is a clear indication that the demand for blood is higher than the supply and that is why World Blood Donor Day seeks to address this challenge by encouraging more people to become regular blood donors. The aim is to promote voluntary, unpaid blood donation, as the safest and most sustainable source of blood.
Kenya Tissue and Transplant Authority (KTTA) equally encourages all Kenyans aged between 16 – 65 years and in good health, to donate blood. If you wish to donate blood in Kenya here is the process:
Visit any of the blood donation centres that we have in Kenya and fill in a very simple registration form that contains the required contact information needed to begin the donation process.
A blood test will first be done from a drop taken from your finger, to ensure that your blood iron levels are suitable for donating blood. After successfully passing the test, you will be directed to a donor bed for a procedure that takes between 6 and 10 minutes.
Once the procedure is done, you will receive refreshments from KTTA after which you are allowed to stay in the waiting area until you feel strong enough to leave the centre.
Apart from saving lives, blood donation provides numerous health benefits as it stimulates the production of new blood cells, helps maintain a healthy iron level and reduces the risks of heart diseases and certain types of cancers.
More so, regular blood donation enables you to undergo frequent health screenings ensuring early detection of potential health issues.