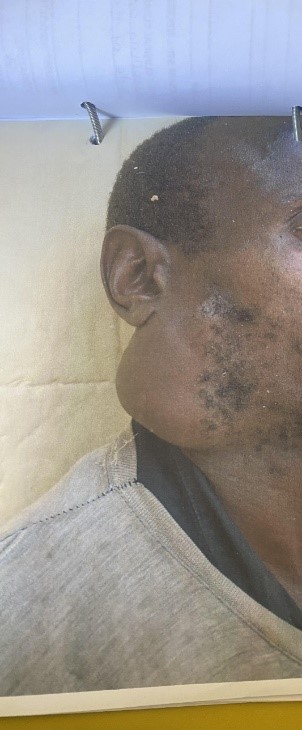 Maluki Sammy was admitted to Kitui main prison on January 09 2023 after pleading not guilty to the offence of stealing. During admission, Maluki had a swelling on the right side of the mandible. On January 12 2023, Maluki's condition deteriorated and was escorted to Kitui Level Four Hospital by prison warders for a medical check-up, but the required scans were very costly and Maluki was returned to prison without receiving any medical attention
On January 16 2023, Legal Resources Foundation Trust (LRFT) conducted a Paralegal clinic at the Kitui Main Prison, aimed at empowering the inmates. During the training, LRF's Paralegal Officer Ms. Salome Kioko, spotted Maluki, who looked dull and in pain just laying on the floor.
Ms. Kioko had a one-on-one screening session with the Mr. Maluki and after listening to his issues, it was apparent that Maluki came from a poor background, and couldn't afford the cash bail of KShs. 10,000 given by the court after taking the plea.
Ms. Kioko through the Officer in Charge (OIC) of Kitui Prison, Mr. Ibrahim Hassan, drafted a letter, attached Maluki's medical records and forwarded to the Office of the Director of Public Prosecution (ODPP) through the Kitui Law Court Chief Magistrate, Hon. Stephen Mbungi, requesting for personal bond on medical grounds.
On February 02 2023, Kitui Prison OIC received a release order that saw Mr. Maluki's release from prison. During his release, Maluki thanked Ms. Kioko wholeheartedly stating; "Kama si huyu Paralegal, sijui ningesaidika aje. Acha niende nyumbani nikapate matibabu." (Were it not for this Paralegal, I wonder how I could have been helped. Let me go home and get proper medication).