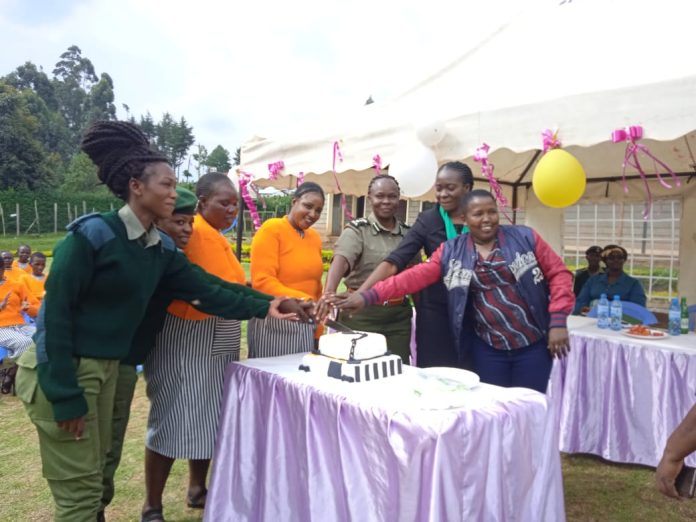 On the 10th of August each year, the world comes together to observe International Prison Justice Day. This significant day serves as a remembrance for prisoners who have tragically lost their lives in unnatural circumstances while incarcerated, and stands as a call for change within the criminal justice system.
The origin of this observance dates back to the unfortunate passing of Eddie Nalon in 1974 at Millhaven Maximum Security Prison. Eddie's demise was a result of the malfunctioning emergency button within his solitary confinement unit, which led to fatal bleeding. A year later, in 1975, Millhaven prisoners staged a protest by refusing to eat and work, commemorating Eddie Nalon's death. An inquiry later revealed that the call button in Eddie's unit had been intentionally deactivated by the guards. Shockingly, even after this revelation, no substantial reforms were implemented. Tragically, a year subsequent to Eddie's death, another prisoner named Bobby Landers met a similar fate due to a non-responsive call button. Bobby managed to leave behind a note describing the symptoms of a heart attack.
In response to these distressing incidents at Millhaven Maximum Prison, August 10th evolved into an International day of solidarity with incarcerated individuals worldwide, all of whom are advocating for reforms within the criminal justice system. This day symbolizes a united demand for changes in how prisoners are treated and the overall conditions of their confinement.
In Kenya, the observance of International Prison Justice Day began in 2015 at the Nairobi Remand and Allocation Prison (NRAP), organized by the Prison Reform Working Group. This initiative was prompted by the necessity to endorse the United Nations Standard Minimum Rules, commonly known as the Mandela Rules. These rules gained prominence following the implementation of the Persons Deprived of Liberty Act in 2014, which aimed to bring to life Article 51 of the 2010 Kenyan Constitution.
Subsequent years (2016, 2017, 2018, and 2019) saw nationwide commemorations in various Kenyan prisons, including Meru Main, Kericho Main, Kamiti Maximum, and Thika Main Prisons. These events were facilitated by the Legal Resources Foundation, Kenya Prison Service, and members of the Prisons Reform Working Group. The themes varied, covering topics like prisoners' voting rights, reducing pretrial detentions, rethinking sentencing practices following the Muratetu Supreme Court decision, and enhancing legal aid through paralegalism.
These collective efforts led to a groundbreaking moment in Kenya's history: the acknowledgment of prisoners' right to vote in 2017, a milestone repeated in 2022. The years 2020 and 2021 posed unique challenges due to the COVID-19 pandemic, forcing the celebration into a virtual format. During this time, the focus shifted to delivering expedited justice through technological means. This transition highlighted the resilience of the justice system in adapting to new circumstances.
This year, the theme is "Access to Justice and Rehabilitation of Prisoners through a Responsive Correctional System." The choice of this theme is in response to the escalating prison population in Kenya, which currently stands at 58,887, with 41% comprising pretrial detainees. This overcrowding strains already limited resources and significantly compromises the quality of incarceration.
As the world commemorates International Prison Justice Day, it serves as a reminder that change is imperative within the criminal justice system. This observance signifies global solidarity in seeking justice, advocating for prisoner rights, and fostering a correctional environment that promotes rehabilitation and human dignity.