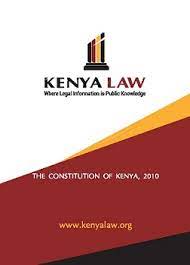 Impeachment is the process by which a legislative body or other legally constituted tribunal initiates charges against a public official for misconduct.
In Kenya, the President can be impeached on the ground of gross violation of a provision of the Constitution, where there are serious reasons for believing that the President has committed a crime under national or international law, and or for gross misconduct.
This process can be initiated by members of the National Assembly, supported by at least a third of all the members and they can move a motion for the impeachment of the President. If the motion will be supported by at least two-thirds of all the members of the National Assembly, then the Speaker of National Assembly shall inform the Speaker of the Senate of that resolution within two days, and the President shall continue to perform the functions of the office, pending the outcome of the proceedings.
Within seven days after receiving notice of a resolution from the Speaker of the National Assembly, the Speaker of the Senate shall convene a meeting of the Senate, to hear charges against the President, and the Senate by resolution, may appoint a special committee comprising eleven of its members to investigate the matter.
A special committee appointed shall investigate the matter and report to the Senate within ten days whether it finds the particulars of the allegations against the President to have been substantiated.
The President shall have the right to appear and be represented before the special committee during its investigations.
If the special committee reports that the particulars of any allegation against the President have not been substantiated, further proceedings shall not be taken in respect of that allegation.
If substantiated, the Senate shall, after according the President an opportunity to be heard, vote on the impeachment charges.
If at least two-thirds of all the members of the Senate vote to uphold any impeachment charge, the President shall cease to hold office.