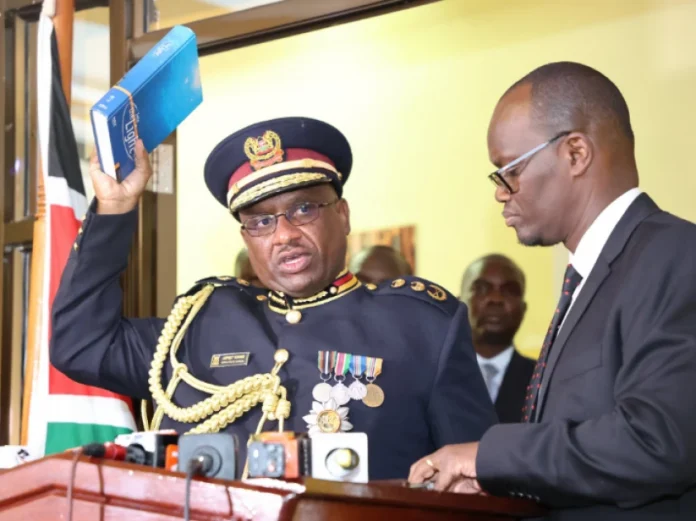 The newly sworn into office Inspector General (IG) of Police, Japhet Koome, has directed a warning to criminals just moments after his swearing-in at the Supreme Court on 11 November 2022.
The IG has justified the police to use of firearms on gangs terrorising Nairobi residents and anybody charged with committing a felony, murder, or rape and attempts to escape. This order also applies if an officer has arrested someone having committed a felony, then there is attempted rescue by another person, then the police can also use their firearm on the rescuer.
The IG directive comes moments after Makadara OCPD, Timon Odingo teamed up with the area Director of Criminal Investigations Officer (DCIO) Chief Felix Kithuku to apprehend armed men who robbed an Egyptian national around South B on Tuesday, 8 November 2022.
Cases of civilians being robbed of their money and property by suspects armed with knives and guns have been on the rise in Nairobi County. Some of the hotspots highlighted as risky areas for pedestrians include Capital Hill Business Center, Belle Vue Stage , Bunyala Stage and Nyayo Stadium along Mombasa Road.