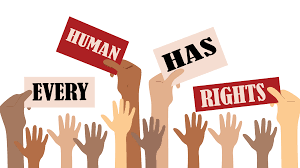 Everyone is entitled to have the basics of freedoms and rights in the world that belong to them, from birth until death.
After years of debate and argument, human rights can be said to have different levels and values, which are inherent to all human beings, regardless of race, sex, nationality, ethnicity, language, religion, or any other status.
When one has been jailed, they do not lose their rights, but are instead limited. For instance, they have full rights to basic needs like adequate food, shelter and clothing but their rights to movement and social engagement are limited, sometimes to only one hour per day, depending on crime committed.
Human rights are universal, this means human rights apply to all people in the world. These are values that apply to all members of the human family, irrespective of their location.
Human rights are indivisible. No right is more important than another which confers that they cannot be valued at different levels but instead, should be enjoyed and pursued equally.
At the same time, human rights are interdependent because enjoyment of one or several rights by a human being, largely depend on the other, for instance, the right to education is dependent on the right to life, as one cannot enjoy the former with the latter taken away.
Equality lays the groundwork for the realization of all other human rights. All people are entitled to the same rights and freedoms, and equality which should not be based on race, color, sex, language, religion, political or other opinion, national or social origin, property, birth or other status.
This declaration was adopted at the 1993 World Conference on human rights in Vienna, Austria, and proclaimed among other things, that human rights are inalienable, meaning that they cannot be taken away from one person, by another person, the state or any other entity.