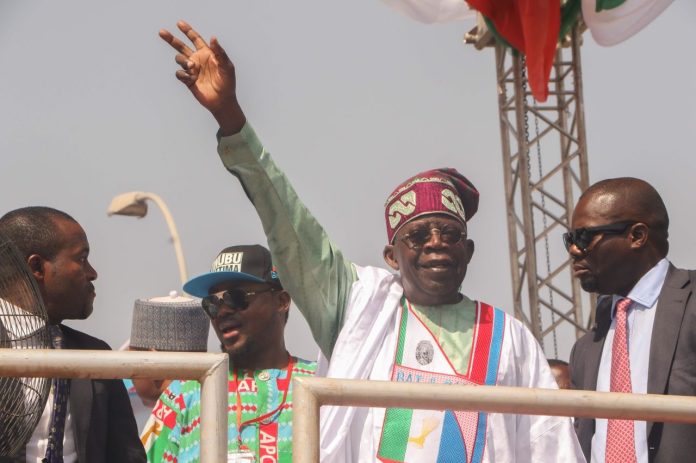 The former Lagos Governor Bola Tinubu of the All Progressive Congress (APC) has been declared President-elect of Nigeria with 37% of the total votes cast, which is an equivalent of 8,794,726 votes. His strongholds are celebrating his victory while other states have been angered and are bitter with the results they have called the elections a sham and have asked for a rerun.
The Election Day was full of challenges as there were reported cases of ballot box snatching, voter intimidation, and in some other states voters did not vote as the voting process did not start on time.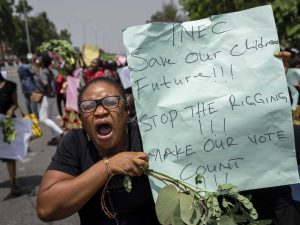 Bola Tinubu, famously known as the 'political godfather' because of helping to put other politicians in office, including former president Muhammadu Buhari is among the richest politicians in Nigeria and one of the founding members of Nigeria's democracy in Nigeria. In 1999, he fought military rule in Nigeria and this made him feel that he was destined to be president.
With that said, his campaign slogan was Emi lo kan, meaning it's my turn in Yoruba, he foresaw his victory and he has urged anyone dissatisfied with his results should challenge his victory in court while urging his contestants to team up with him and build Nigeria.
President-elect Bola Tinubu main rival in the 2023 General elections were Atiku Abubakar who got 25% of the votes, Peter Obi, (the youth's favorite) who got 29%. And Rabiu Kwankwasoro who got 6% of the votes. Mr.Tinubi's three main rivals were from the opposition party People's Democratic Party (PDP) and this made the presidential elections very competitive.
The combined votes of the three closest rivals would have been enough for a comfortable return to power to the People's Democratic Party with a total vote cast of 60%. The divide of the political party made Mr. Tinubu's win easy and he will be remembered as a political strategist.
The 2023 General election will go down History as the lowest voter turnout in Nigeria since 1999 during the military rule. Only 93 million Nigerians had registered as voters out of the 210 million population in Nigeria, and only 87 million collected the voter's card.