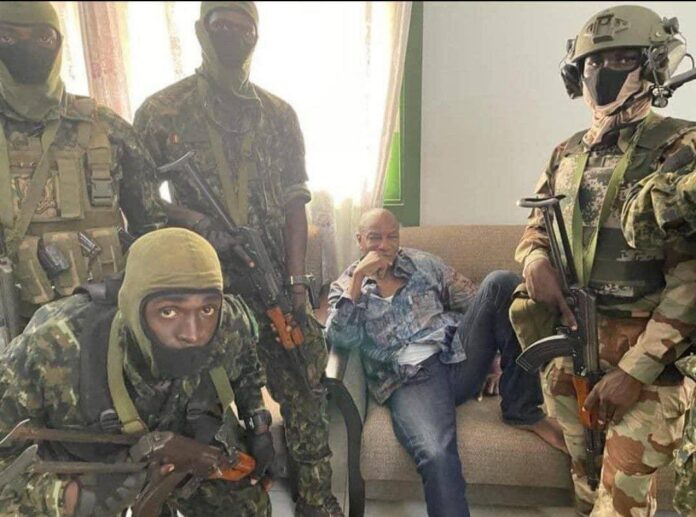 Conakry, Guinea, 5th September 2021: Heavy gunfire was heard near the presidential palace as rebel leaders took President Alpha Conde under house arrest in what appeared to be a coup as announced on the state's national television by their leader Colonel Mamady Doumbouya.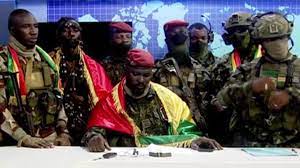 "We have dissolved the constitution, we will dissolve the institutions, our government is dissolved. we will close the land borders for another week and then we will see what to do with the air borders. with all our comrades we will find the solution to get out of this mess…the personalization of politics, of political life, is over. we will no longer entrust politics to a man, we will entrust it to the people. we come only for that. it is the duty of a soldier, to save the country…" Said Colonel Mamady Doumbouya.
Conde's presidency was largely seen as illegitimate as he had manipulated the country's constitution to allow him to run for office for a third term, this could explain an unverified video doing rounds on social media showing jubilant celebration by some people.
Another unverified video shows a group of rebel soldiers in a room surrounding President Conde seated on a couch in which they are asking him to confirm he is unharmed to which he responded in the affirmative.
The West African state is largely poor despite growing economically thanks to its resources; Diamond, iron ore, bauxite, gold, and other metals. it is reported that few citizens have benefitted from that growth due to mismanagement.
civil servants were asked to report to work as usual as the leaders of the coup are expected to meet the expelled members of the country's cabinet today to chat the way forward on the transition of power.