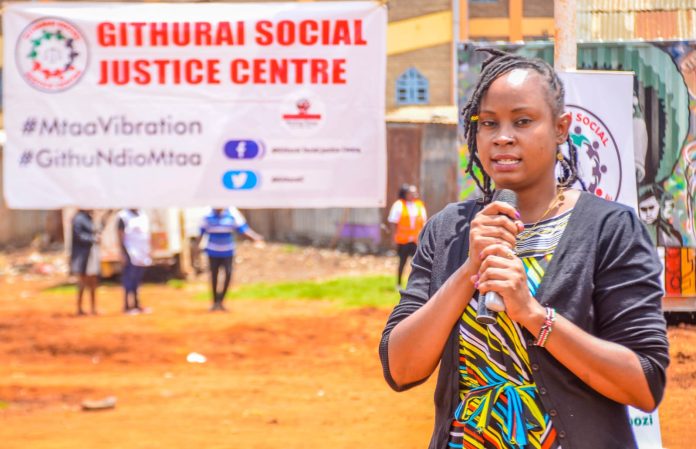 Githurai Social Justice Centre is a registered community-based organization located in Githurai 44, Nairobi County. It is a network of grassroots human rights defenders and activists from the Githurai community and its environs, who came together to advocate and agitate for social accountability, good governance and human rights. It envisions an egalitarian society, where everyone should be equal in status, rights and access to opportunities.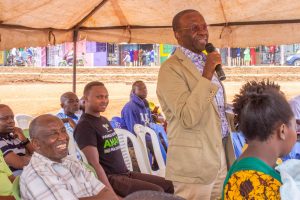 The Centre was formerly registered in 2019, serving Githurai 44, Githurai 45, Kahawa West and Kahawa Wendani and most especially the informal settlements around these areas.
Githurai Social Justice Centre acts as a community agency in awakening the mass to become active citizens in monitoring and reporting state violations. The Centre has actively led campaigns like the reclaiming of Githurai Social Hall, training community members on the budget cycle process and active engagement, public participation and access to information. The centre also documents human rights violation cases and serves as a referral path to institutions and partners that help in legal redress, medical intervention and psychosocial support.
The coordinator for the centre Ms Njoki Gachanja, said that they have had a three-year struggle while trying to find office space for organizing and educating the community.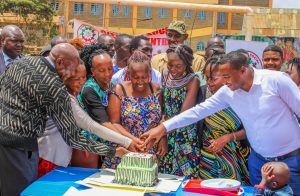 Fortunately, the centre has successfully engaged with the International Justice Mission (IJM), forum CIV and Amnesty International as partners, while leaving the doors open for others. Congratulations Comrades!