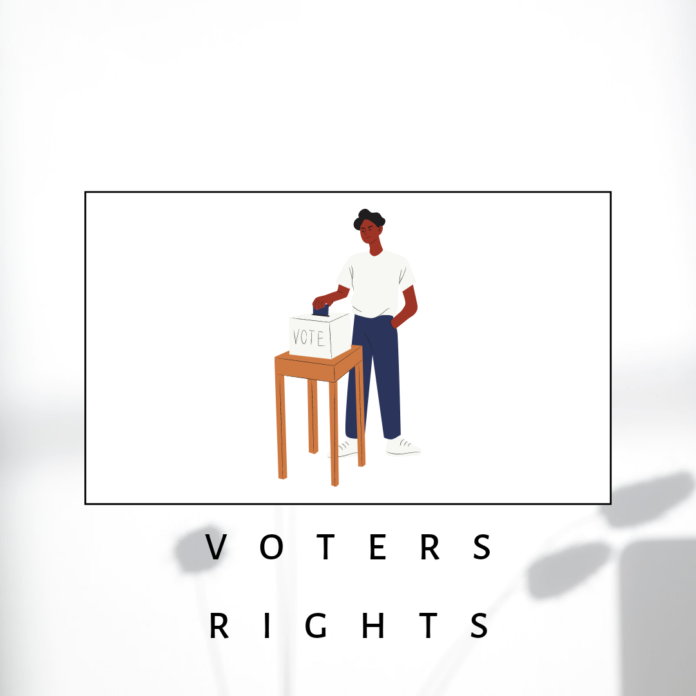 The 2022 General election is nearing and before you vote you need to know your rights, duties and responsibilities as a voter so as to ensure a peaceful election.
Article 38 of the constitution of Kenya provides that every Citizen has a right to make political choices including forming a political party. Kenya has a multi-party-political system, which allows for diversity in the election of leaders. Thus, it's proper for all citizens to respect the opinions of others when it comes to supporting political parties. Do not hate your friends just because they are not supporting your political party.
Every Citizen has a right to participate in political activities like campaigns. All election stakeholders should uphold and respect this right of political participation and opinions. When this right is neglected, political tensions arise which may lead to violence. All manners of hate speech and incitement from the politicians and citizens should be avoided during campaigns to avoid igniting violence flames.
As long as you are an adult and sound Kenyan citizen, with an Identity card, you have a right to be registered as a voter and engage in all election activities at will. You have a right to elect a preferred candidate through a secret ballot and no one should coerce you into voting for their candidate of choice.
It is also the responsibility of all citizens to ensure that the elections are peaceful and human rights are not violated by respecting opinions, diversity and avoiding incitements that may trigger violence.
The Independent and Electoral Boundaries Commission should ensure the electoral process is free, fair and transparent in respect to Citizens Rights on free, fair and regular elections based on Universal suffrage and free expression of will of the elections as guaranteed in Article 38 of the Kenyan Constitution.