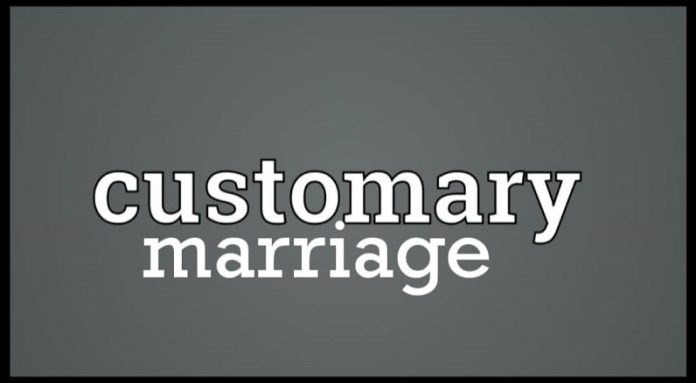 In Kenya, customary marriage is a marriage celebrated in accordance with the customs of one or both communities of the parties to the intended marriage.
The registration of a customary marriage in Kenya is only applicable to those who have undertaken the necessary process under the respective customary law.
The parties to a customary marriage shall notify the Registrar of such marriage within three months of completion of the relevant ceremonies or steps required to confer the status of marriage to the parties in the community concerned.
The parties must be of18 years and above at the time of marriage.
The parties must not be within the prohibited degrees of consanguinity, relation by blood.
It is worth noting that, the Magistrates Court Act gives power to the court to hear claims arising out of marriage or divorce under customary law.