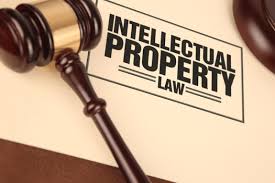 Kenya has loads of creatives and innovators in technology and this is evident from the numerous reports broadcasted on national television. A case in point is  a young adult from Kirinyaga County who invented a gas monitoring meter, designed to work systematically with an android phone. This invention works by notifying a gas owner of the need for refill. This is mind-blowing, right? Imagine solutions  this concept  would resolve. 
Innovations are meant to solve a problem; thus, they are noble, meaning they are non-obvious and they should be protected from plagiarism and all forms of duplication. In Kenya such exclusive creations are protected under Patents. Patents is a right granted for an invention mostly in the technological sector.
Patent encourages creativity and invention and  inventions and in the process, they reward ideas of all innovations in every field. Without patents, we would lose a lot of creative ideas to plagiarists – individuals who reap what they did not sow.
Under the  Industrial Property Act of 2001, an invention is patented if it is relevant and industrially applicable i.e., it can be used in any kind of industry, including agriculture, medicine, fishery and other services. The invention should also be able to solve problems and be very useful to society or the world. That being said,  one cannot file for a patent if the creative invention is only useful to one person or the developer alone.
A patent gives the owner a monopoly of their creations, and it equally gives them exclusive rights to prevent others from commercially exploiting their patented discoveries. Simply put, any patented invention cannot be distributed, imported or sold without the patent owner's consent.
Therefore, all creatives should file for a patent if they need to protect their original creations. But before filing for a patent, there is a need to prove that the invention is unique or noble. The only way to do this is by providing necessary documents or works as evidence during a patent filing.
If one wishes to apply for a patent, he/she must complete a form otherwise referred to as the IP3 form,  provide a description of the work to be patented, one or more claims, one or more drawings and an abstract. One will  also be required to pay a prescribed fee as per the guidance by the registrar. For instance, a patent valid for 10 years goes for Kes. 10,000.