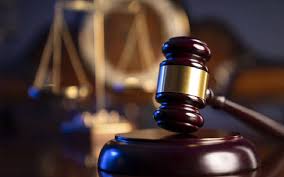 The Kiambu High Court Judge, Lucy W. Gitari, on Friday, sentenced a 16-year-old only known as BW, to 10 years in prison for the murder of a 20-month-old baby.
B.W., was accused of killing her cousin, identified as M.K., on 16 August 2022, then aged 1 year, 8 months, after drowning the baby in a borehole.
While passing the sentence, the accused will serve the first two years at a Borstal Institution, (a kind of prison for young criminals, who are not old enough to be sent to ordinary prisons) and the remaining 8 years at Lang'ata Women's Prison, at which BW will have attained the age of eighteen.
In agreeing with the prosecution, the Judge noted that a custodial sentence was deserving of the subject who killed her innocent cousin. In alignment with the prosecution, the judge emphasized the appropriateness of a custodial sentence for the juvenile who admitted to drowning her cousin in a borehole at their Gathiga village residence, Kabete Sub-County.
Usually, murder convictions warrant a death sentence, however, the Supreme Court's 2015 decision in Francis Karioko Muruatetu and Another Vs the Republic and others, eliminated the mandatory nature of the death penalty. Despite this, Justice Lucy W. Gitari, on June 8, 2020, clarified that the death sentence was not entirely outlawed. Nonetheless, Section 25 (2) of the Penal Code stipulates that, individuals under the age 18 years, at the time of the offense, cannot receive a death sentence.
Section 190 of the Children Act prohibits the imprisonment of minors. Instead, advocates placement in educational institutions, vocational training programs, or probation hostels as alternative measures.