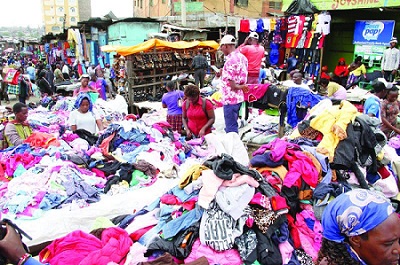 The Nairobi Metropolitan Services (NMS) has received court's signal to evict a section of traders dealing with secondhand clothes within Gikomba open air market, to create way for expansion of the neighboring Pumwani Majengo Health Centre.
Justice Oguttu Mboya, said granting the traders' request for an order to stop the looming eviction and demolition of business structures, would militate against the public good.
He said the injunction would otherwise forestall the realization of the right to universal health care, premised on the intended upgrade of the health Centre.
The judge noted that the traders' right to earn a living must not constitute a fetter to the NMS' rights to expand and upgrade the Health Center into Level Three Hospital.
The 174 traders operating at Gacucu Gikomba open air market wanted court to stop NMS from threatening or interfering with their occupation of the land pending hearing of their case.
Led by Mr. Francis Kimathi Mutisya, they informed the court that they have been operating in said space for over 40 years.