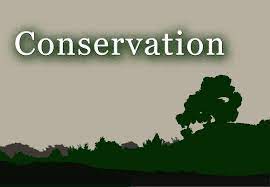 Conservation and preservation are two related but distinct approaches to the management and protection of natural resources, such as forests, water bodies, wildlife, and minerals. These approaches have different philosophies and goals.
Conservation refers to the sustainable and responsible use of natural resources to meet human needs while also ensuring the long-term health and viability of ecosystems. The key principles of conservation include utilizing natural resources in a manner that does not deplete them faster than they can regenerate. This involves managing resource extraction, agriculture, and other human activities to maintain a balance with the environment's ability to regenerate. Conservation efforts aim to prevent the extinction of species and maintain the overall health of ecosystems.
Preservation, on the other hand, refers to maintaining natural areas and resources in their unaltered state, often with minimal human intervention. The key principles of preservation include limiting or prohibiting human activities, such as logging, mining, and development, in designated protected areas to preserve the natural landscape and its native species.
Preservation involves safeguarding wilderness areas, national parks, and other pristine environments for their inherent value and the benefit of future generations. It is a shared human responsibility to minimize our impact on these areas to prevent habitat destruction, pollution, and disruption of natural processes.
Understanding these two terms is important because they both play crucial roles in environmental management and the protection of natural resources, depending on the specific goals and circumstances of each situation.