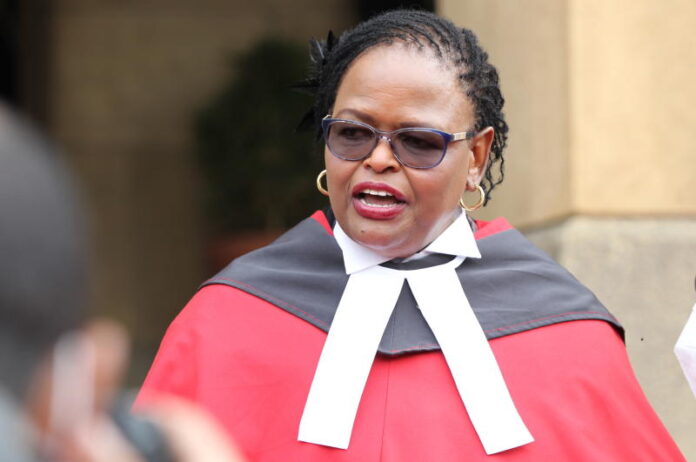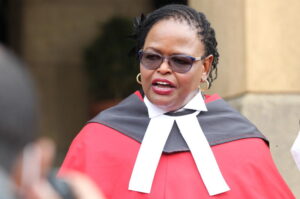 CJ Martha Koome File Photo.
Chief Justice Martha Koome has responded to the arrest of Judges Chitembwe and Aggrey Muchelule, who were arrested and released last month on corruption allegations. Koome said that the Judges are not above the law but arresting them inside their chambers amounts to interference with the independence of the judiciary.
She said the manner in which the two judges were arrested from their chambers caused a lot of fear in the judiciary and members of the public were concerned and it is a legitimate concern.
A judge, she said, occupies a very unique position because the Constitution has vested the power of protecting the rule of law and democracy on the Judiciary. That function is guarded by a judge.
Koome said the right channel to use when dealing with complaints against judges and magistrates is to approach the Judicial Service Commission and table the complaints so that the commission can look at them and make recommendations.
She said the Judiciary is an arm of government that must be protected and treated with dignity because it is the one that upholds the rule of law, protects and promotes the Constitution.