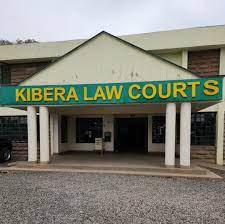 On 25th day of August 2023, LRF in partnership with CESVI conducted one (1) day training that brought together 24 Children Court Users Committee members (CCUC) from Kibera Law Court in Nairobi. The training aimed at building the capacity of the participants on handling matters of Children with special needs focusing on detection, assessment, information gathering, red alerts and introduction to disability terms
The activity was facilitated and competently guided by Mr. Kiptoo from CESVI, who ensured that participants engaged effectively. The participants were inspired to become advocates in the lead of the following critical areas; embrace the importance of shielding children with special needs from conventional criminal proceedings, emphasizing a more empathetic approach that recognizes their unique circumstances, endorsing and fostering the restorative justice approach, which promotes healing and reconciliation over punitive measures, commitment to prevent instances of abuse, violence, and exploitation that could disproportionately affect children with special needs.
When dealing with matters concerning children with disabilities, the participants were enlightened on effective communication strategies. They were encouraged to employ pictorial exchange communication and utilize lip reading from a distance of one meter. Importantly, participants were advised to adopt a positive mindset and refrain from making assumptions when interacting with these children, emphasizing the significance of understanding their unique needs and perspectives.