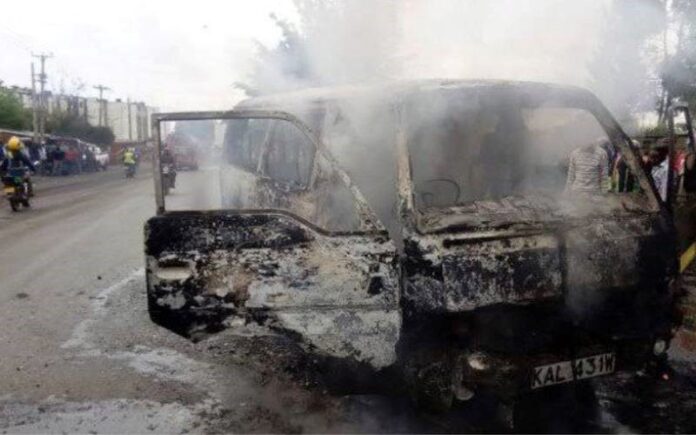 More than thirteen people are feared dead after a Minibus they were traveling in, ran over an Improvised Explosive Device (IED) in Arabia, Mandera County on Monday, January 31, at around 6am, close to Kenya – Somali Border.  Police suspect the explosives were set up by  the Al-Shabaab militants operating in the area after crossing the porous Kenya-Somalia Border. The area has severally been targeted by members of the Terrorist group, along with four other Counties that border the East African state: Wajir, Garissa, Tana River and Lamu.
North Eastern new Regional Commander Mr. George Seda said no arrest had been made after the incident, but special teams had been dispatched to investigate the incident and pursue leads. The incident happened some eight kilometers from Mandera Town.
This comes after a terror warning over the weekend was issued by various Western Governments including France, USA and Netherlands. The said governments had forewarned attacks were imminent. The government of Kenya nonetheless denied any knowledge, saying they had ramped up operations to mitigate against such threats.