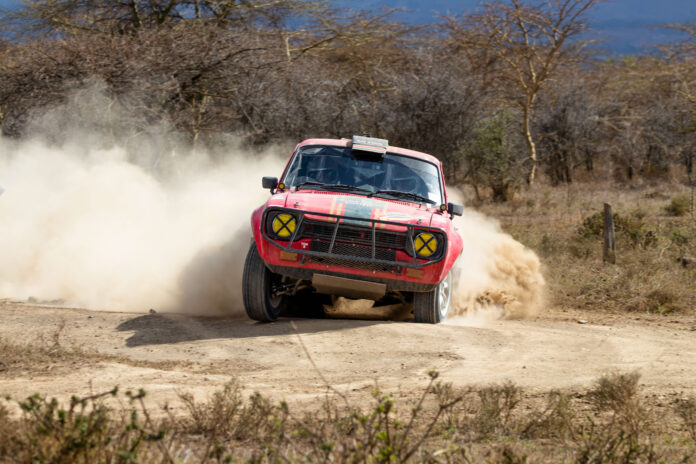 The sound of engines revving is just so satisfying, especially if you fancy motorsport. Rally racing was traditionally considered a man's sport, but the narrative is different in the present times. 
Rallying dates back to 1894 and the Paris-Rouen Horseless Carriage Competition, which gained popularity birthing motorsport. Back in January 1907 the word ''Rally'' came into existence following the first ever Monte Carlo Rally, which is accredited for the existence of the World Rally Championship (WRC), established in 1973. Aside from cars finishing first, the Monte Carlo Rally was also about cars competing for looks. 
Racing cars and rally cars more often than not are confused. They may look similar but are quite different. Rallying is based around the production of cars, and the cars have to be road legal, as they are driven on public roads, therefore everything has to be working perfectly from the lights, indicators, horns etc. 
Rally cars have drivers and co-drivers, who work hand in hand to try and set the fastest time possible, as they race against time. To win any rally race, both the driver and co-driver need to set the least amount of time cumulatively across all special stages, which are the competitive sections of the rally. This means they don't have to win every stage, if their time performance is spectacular in the special stages. 
Reconnaissance or 'recce' is an opportunity for the drivers to practice before the event where they get to learn the route, understand the corners and their angles, lengths, straights, crests, surface changes, jumps and so forth. With only this one chance for route reconnaissance before the race, it is quite unbelievable of the tactics these drivers display. 
A Service Park is where the rally cars, if in case of a mechanical problem, get checked. Rally drivers get penalized which affects the entire time to finish the race. The drivers get time penalties for being late or too early to clock-in to the start of the special stage, or their entry and exits of service parks. The time penalty is usually added to the overall time of the driver.
Rally drivers also get disqualified. This means that they get to be excluded from the rally, if they are 30 minutes late for a time control, 30 minutes late for a leg or 60 minutes for the entire rally. 
Rallying, if you ask me, is an art that is risky, exciting, at the same time, a stimulating adrenaline rush in a rally lover's body.