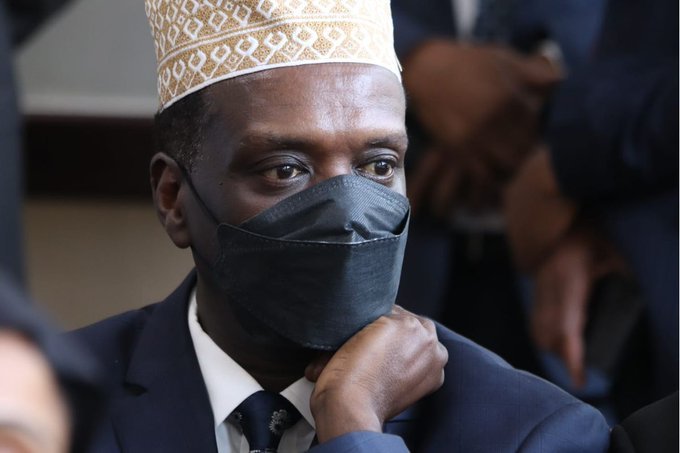 Former Sports Cabinet Secretary Hassan Gurach Wario Arero has been found guilty of abuse of office and misuse of public funds.
According to a Nairobi Magistrate's court, the Prosecution has proven that Wario, Kenyan ambassador to Austria, had a role in the embezzlement of funds allocated to the National Olympic Committee of Kenya (NOCK) for the welfare of Kenyan representatives to the 2016 Olympic Games in Rio de Janeiro, Brazil.
An investigation ordered by the  Ministry of Sports, Culture, and Heritage in November 2016 revealed that over KShs 88 Million had been embezzled. The funds, meant for the procurement of air tickets for team members, were taken by unidentified ministry officials. The investigation further revealed that NOCK had been annually diverting money amounting to KShs 126 Million that was meant for procurement of kits from Nike, a USA sports equipment manufacturer, since 2013.
Anti-Corruption Court Chief Magistrate Elizabeth Juma has directed the ambassador and ex-NOCK official Stephen Soi to be detained at Gigiri Police Station, pending their sentencing on Thursday, September 16, 2021.