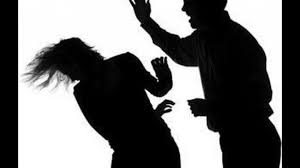 Sexual and gender-based violence is not a new concept. The mainstream media reports on gender violence every day indicating the prevalence of gender-based violence not only in Kenya but the world at large.
Globally, it has been reported that a third of women's population equivalent to 736 million women have been subjected to either physical or sexual violence or both at least once in their lifetime. These reports by the United Nations Women further indicate that more than 26% of women equivalent to 640 million women aged 15 & older have been subjected to Intimate Partner violence.
One out of 4 adolescent girls aged 15-19 years in relationships have reported to have experienced physical or sexual violence from an intimate partner.
In Kenya statistics on Gender Based Violence indicates that 49% of women have experienced various forms of Gender based violence since the age of 15. Such violence includes physical acts such as hitting and beating, sexual coercion, physical threats, psychological abuse, and the use of power to limit actions.
Most violence against women is perpetrated by their current or former husbands or intimate partners. According to reports, the most common perpetrator of gender-based violence is the husbands. Among married women, one in four has experienced emotional violence, 40% have experienced physical violence and 16% experienced sexual violence by their current or most recent husband.
Gender-based violence is more prevalent in rural areas and informal settlements like Kibera slums. Kibera is the largest slum in East Africa with an estimated population of 1 million people, divided into 17 villages defined by tribal ethnicity. According to findings from research conducted by (Populations Associations of America) on Gender Violence in Kibera, women co-habit with men out of convenience and stability. Women expressed that they did not have financial resources and that's why they opted to cohabit with men which is one of the contributing factors of domestic Violence. Furthermore, women who identified themselves as employed were more likely to ever report violence than those unemployed
With these findings, it is evident that women need to be empowered with knowledge through various information sources on the contributing factors of Sexual and Gender-Based violence, how to prevent violence, and eradicate gender violence.
Informing women about Sexual and Gender-based violence is one of the ways you can help prevent violence against women and girls. There are various forms of information and communication on domestic violence prevention and control among them: mass media, mainstreaming this issue into the teaching and learning programs at training institutions of the national education system through art, literature and community life or other popular cultural activities.