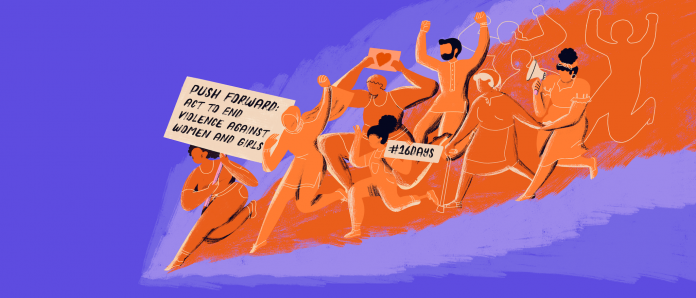 Violence on Women and girls in Kenya is not a new topic. Women have suffered all forms of violence because of their gender and unfortunately most times the main perpetrators are usually their family members. A statistics report was given by the Kenya Demographic and Health Survey in 2014 that indicated that 4 out10 women in Kenya aged between 15-49 had experienced some form of Violence against women and girls.
According to the Gender Based Violence Recovery Centre documents that "one in three Kenyan females has experienced an episode of sexual violence before attaining the age of 18" while between 39% and 47% of Kenyan women experience GBV in their lifetime.
These cases increased during the Covid-19 Pandemic, not only in Kenya but across the world. A report given by UN women shows that 1 out of 3 women, reported to have been violated during the pandemic. In Kenya, the highest reporting during the pandemic was in June 2020 where 718 violence against women cases were reported before dropping to 477 cases in August then increasing to 593 in September.
With the rise of these violations, it is therefore crucial that we push for the campaign of the 16 days of activism against violence on women and girls. Every year on 25th of November to 10th of December, world celebrates the International day for the elimination of violence against women. The celebration is marked by an orange theme color, with the #orange the world to show solidarity towards victims and survivors of violence.
This is not a bias campaign, we understand that men too are violated, but it's not as common as it is to women, therefore let us unite to prevent and eradicate this menace of violations against women. It is a collective responsibility of all members of the society to help spread the awareness on Violations on women and girls.
The theme for the 16 days of activism campaign this year is UNiTE! Activism to end violence against women. Let's all join hands and fight this perverse violation together.