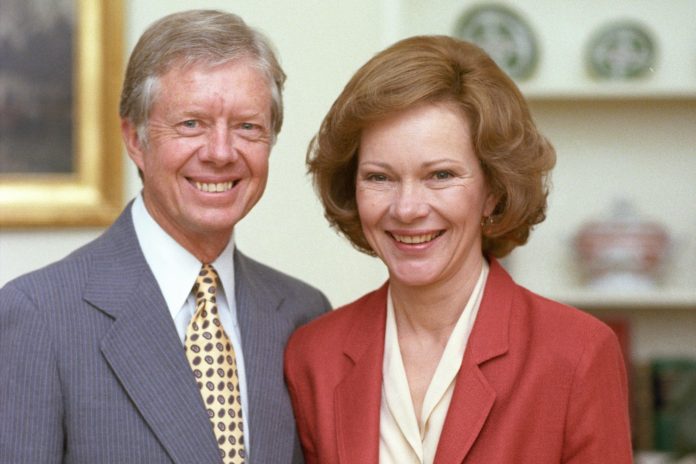 Former First Lady Rosalynn Carter, wife of former US president Jimmy Carter, passed away at 96, as confirmed by the Carter Center on Sunday, November 19, 2023. Her death followed her entry into hospice care, joining her husband, who has been under hospice care since February. They both received palliative care at their home in Plains, Georgia, where Mrs. Carter passed away. Her dementia diagnosis in May added to the challenges the couple faced in recent times.
The Carters celebrated a record-setting 77-year marriage, a testament to their enduring partnership since marrying in 1946. Mrs. Carter actively supported her husband's career from his Navy days through his family business and into his political journey. Notably, she managed campaign correspondence during Carter's early political endeavors, showcasing their collaborative approach.
During Jimmy Carter's presidency and afterward, Mrs. Carter championed various causes such as elder care, mental health, the Equal Rights Amendment, and feminism. Their post-presidential life was marked by dedicated charity work, including their support for Habitat for Humanity.
Following their time in the White House, the Carters established the Carter Center in 1982, a nonprofit organization focusing on human rights. Mrs. Carter also served as president of the board of directors for the Rosalynn Carter Institute for Caregivers, providing support for those caring for loved ones with chronic illnesses and disabilities.
Mrs. Carter is survived by her husband and their four children: Chip, Jeff, Jack and Amy. The Couple were also blessed with 11 grandchildren and 14 great grandchildren. 
In honor of her memory, the Carter Center encourages contributions to mental health programs or the Rosalynn Carter Institute for caregivers instead of sending flowers.